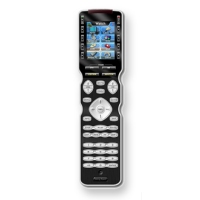 One of the primary keys to enjoying your Home Theater System is to spend your time watching and listening, not trying to figure out how to use it. After you start off with a properly setup system, the universal remote control is the key to making your system usable. Although we can assist with setup of most any remote you have, we recommend and specialize in the Universal Remote and RTI remote control brands. These universal remotes not only allow for 100% control of all of your components with a single remote. They also have customizable capabilities that automate operating your system. Even when your components don't have discrete commands to make things easier, the remote can be programmed to guide you through the process when needed, or some have sensing devices to check the status of a piece of equipment before executing a command.
We serves all of Central Florida, from Daytona to Tampa. Orlando, Lake county, Orange county, Clermont, Winter Garden and more.
When integrated with some basic and affordable home automation products, the remote control can also create a movie watching mood and configure the system in one step.
Basic Remote Programming :