In addition to your media needs we can install a structured wiring system to neatly and efficiently bring all of your low voltage wiring needs to a single panel for convenient service and easy modifications. This includes audio/ video distribution, computer networking, cable/ satellite cabling, and your telephone wiring and computer networking cabling, or wireless network system for streaming netflix. We are dealers for many popular structured wiring brands and can put together a system to best meet your needs. Can be installed during prewiring of a new house or renovation, or can be retrofitted to an existing home. We
serve all of Central Florida, from Daytona to Tampa. Orlando, Lake county, Orange county, Clermont, Winter Garden and more.

Telecommunication

We can also install wiring for multiple phone lines, phone to intercom systems, and other home telephone systems.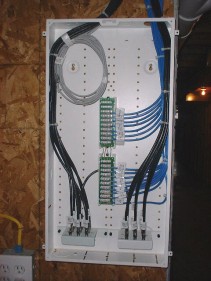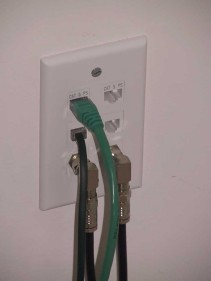 Computer Networking/Netflix Streaming
Want to add a computer in another room to your home network and share internet access and a printer? We can install the wiring to make that happen. Or install wireless networking for laptop use around the house.
Many times a wireless network isn't fast enough, or provides good enough coverage for Netflix streaming. We can evaluate your system and make suggestions, installing new lines when needed.
We can assist in setting up the network. However, some systems may need the assistance of a software consultant.